Chickpeas – also known as garbanzo beans and Indian peas – are a staple ingredient for Mediterranean, Middle Eastern and African cuisines. The earliest evidence for communities eating chickpeas dates to between 8,000 and 10,000 BC, from archaeological sites in parts of Turkey and northern Syria. This makes chickpeas one of the oldest cultivated plants in existence!
In the UK, chickpeas are found in all sorts of recipes from salads and dips to stews and stir fries. Check out six of our favourite canned chickpea recipes below:
Snacks and Salads
It's impossible to write about favourite chickpea recipes without going first to hummus. In the UK, it's thought that two fifths of households have a tub in the fridge, and as a nation we can't stop snacking on it. Our recipe, Billy & Jack's Sweetcorn Hummus uses canned chickpeas and canned sweetcorn in a twist on the classic dish. The step by step video shows how quick and easy it is to make, and toppings can include coconut flakes, roasted corn and zaatar. Serve with seasonal raw vegetables and/or flatbreads to dip, and we know this will become a regular feature on your home cooking menu. As an added bonus, hummus is known to be low in saturated fat and has a low GI value.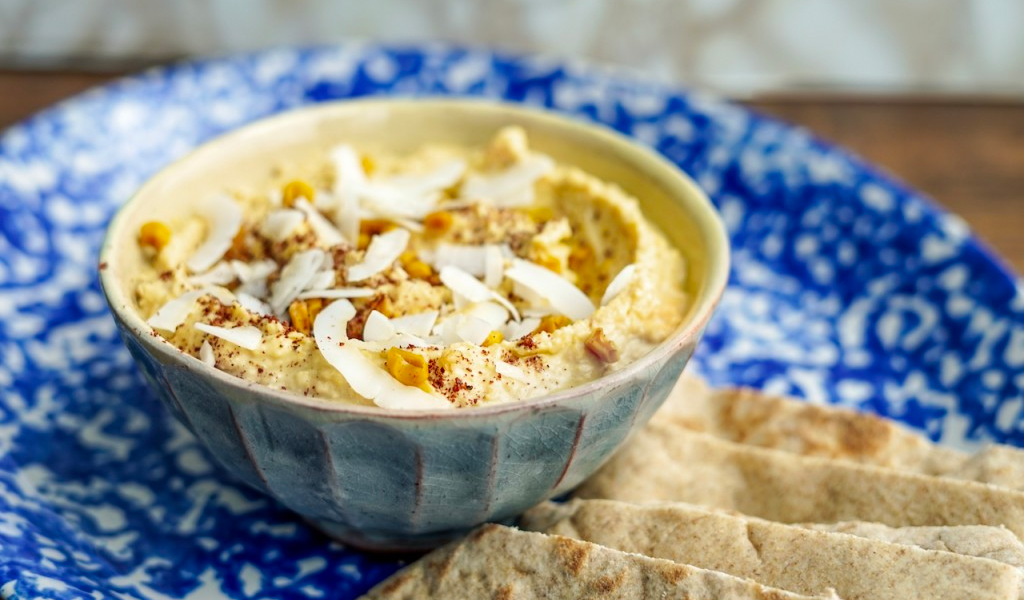 Another big hit amongst our canned chickpea recipes is this Moroccan Aubergine Salad. Taking only 30 minutes to prepare, this spiced and roasted harissa tray bake featuring canned chickpeas, aubergine, tomatoes, squash, onion and garlic is tipped into a green salad for a warm and delicious lunch option. Not only is it packed full of nutritious veg, but it also comes in at just 250 calories per portion. Serve with flatbreads or pitta, and maybe even some of the sweetcorn hummus above.
Winter warmers
Winter warmers are always a popular category for food lovers, and meals with chickpeas really lend themselves to stews, stir fries, tray bakes and soups.
For those who particularly like squash recipes, the Pumpkin Gnocchi with garlicky spinach and crispy chickpeas (which we have a handy step by step video for) is a particularly filling (carb heavy) comfort food. Using canned chickpeas, canned pumpkin and canned spinach makes this dish a doddle to prepare, perfect for a busy weeknight supper. It also counts towards two of your 5-a-day!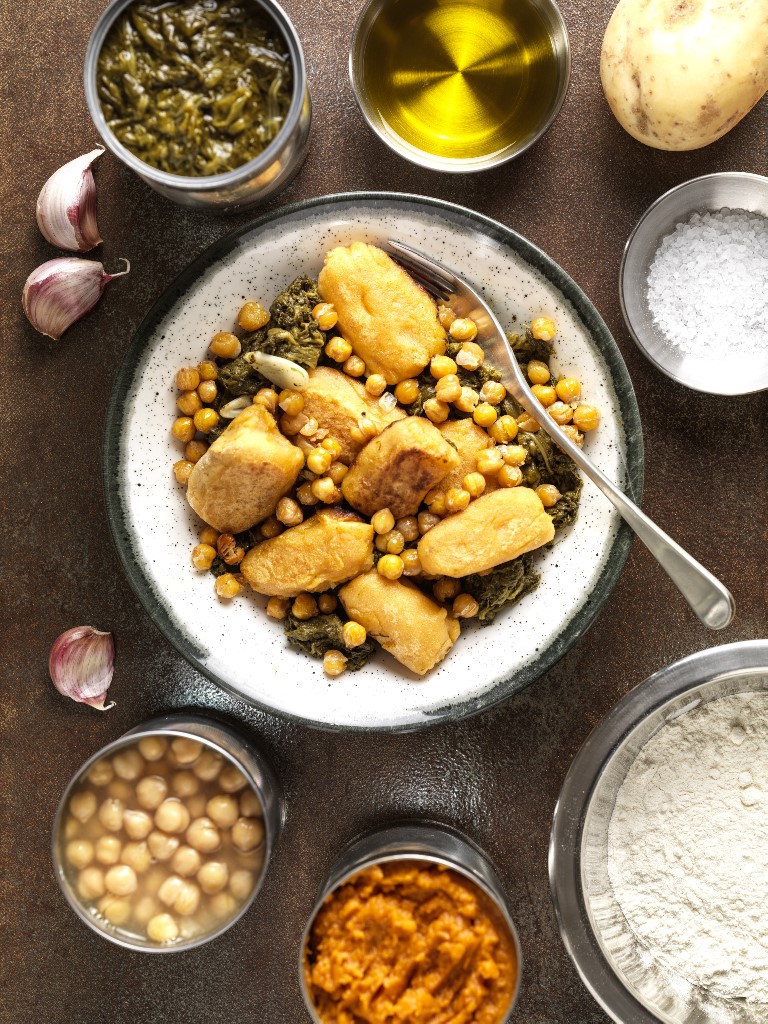 Curries are another British favourite, especially in the colder autumn and winter months – in fact, many of us spend all day or all week looking forward to a good curry. This recipe for Curried chicken and rice stir fry includes canned chopped tomatoes, canned chickpeas, chicken, rice, peas, onion, garlic, coriander and mango chutney to serve. This is a really easy, tasty stir-fry that's quick to prepare and cook, and a great way to liven up mid-week meals.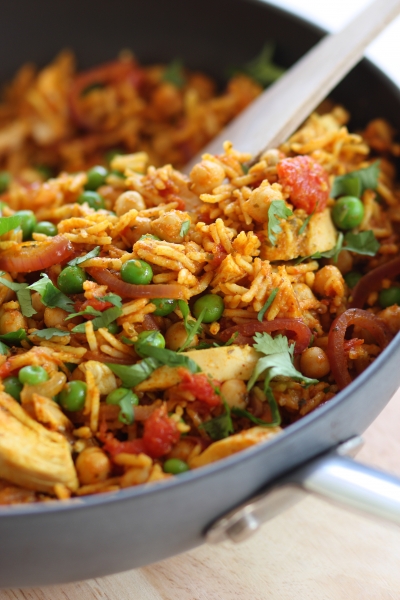 Our recent collaboration with Simply Food by Mandy also included a chickpea dish: Halloumi, Vegetable & Chickpea Traybake with Salsa Verde . The flavours in this dish work beautifully together and the salsa verde adds the perfect punch of flavour. The recipe serves two generously or three/four as part of a tapas-style meal – and per portion offers a huge 33g of protein, making a great choice for those looking to boost energy levels for longer throughout the day.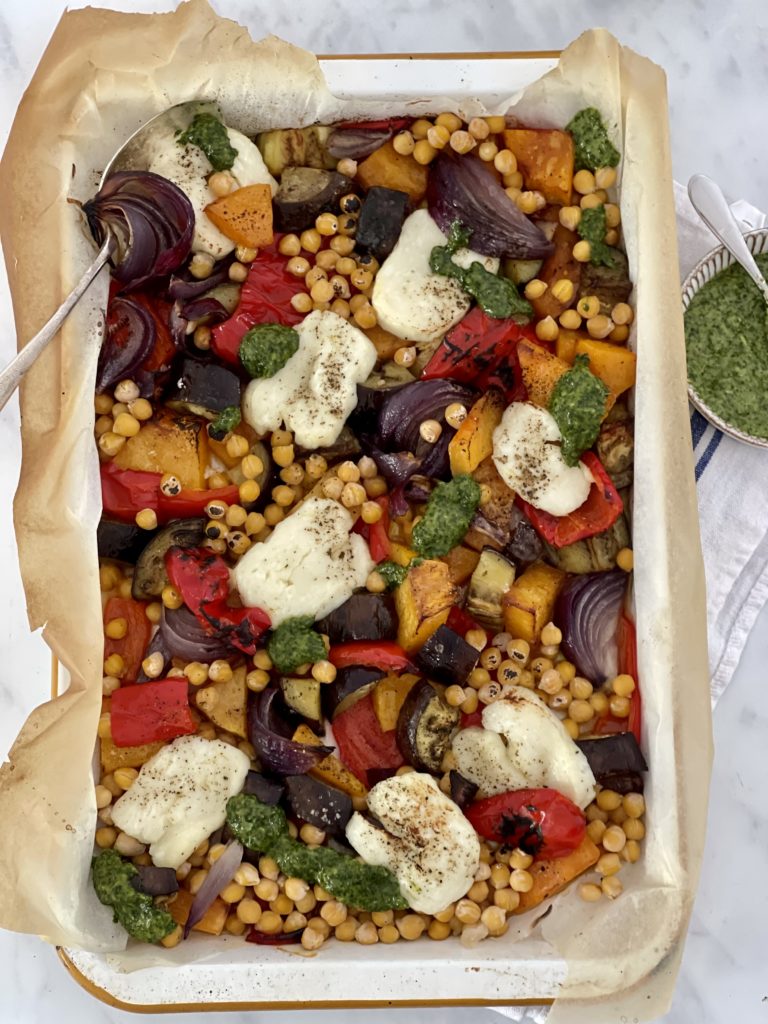 To round up, we had to mention the incredible recipe for Sicilian style Fish Stew put together by the brilliant home cook turned media sensation, Jack Monroe.
"This simple recipe is inspired by a fish stew I had in Italy a few years ago; I have made many versions of it since, and it's beautifully versatile – you can use any beans in place of the chickpeas, wine instead of beer, and any tinned veg that takes your fancy," says Jack. "It's a complete meal in a bowl too, so you needn't worry about side dishes – just some nice bread and butter will do!"
Using canned chickpeas, canned carrots, canned potatoes, canned tomatoes, onion, peppers, canned sardines, garlic, herbs, paprika, and beer, this stew can keep in the fridge for three days, or the freezer for two months – and each portion covers three of your 5-a-day – magic!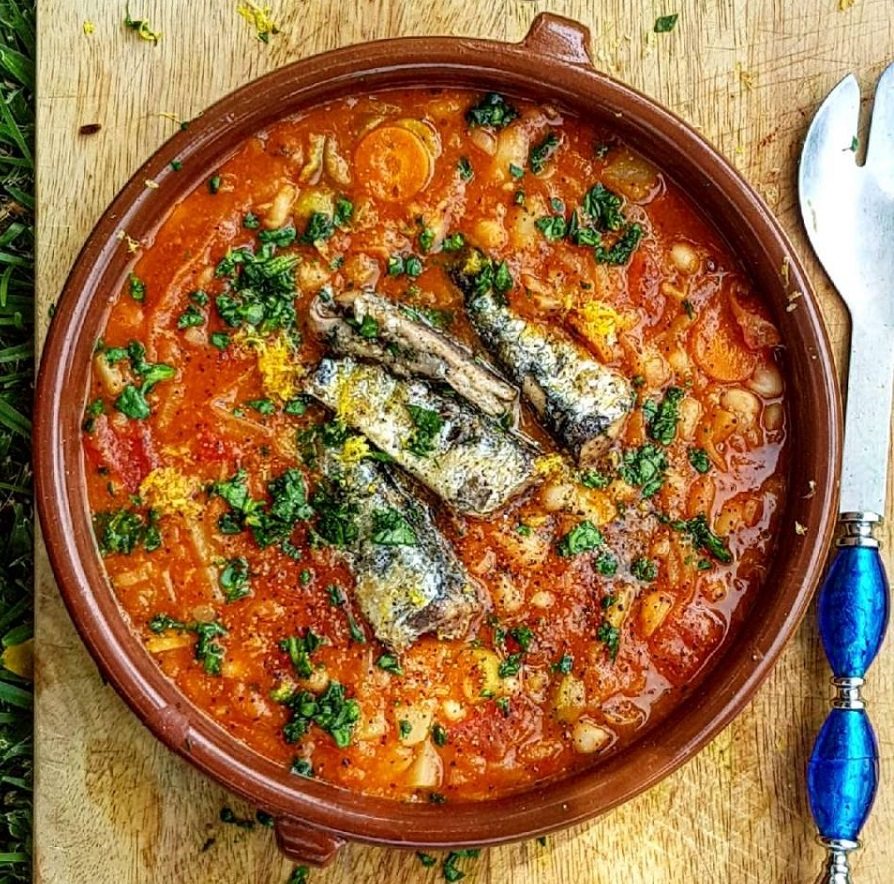 Did you know…?
As a rich source of vitamins, minerals, and fibre, chickpeas help with weight management, improving digestion, and reducing your risk of disease. Additionally, chickpeas are high in protein and provide an effective and delicious replacement for meat in plant-based or vegetarian recipes.