Hang up the bunting and polish the crockery, the king of canned food, Theo Michaels, is back with more cantastic recipes!
Over the last couple of months, resident celebrity chef, Theo Michaels, has been cooking up a cantastic storm for us at Canned Food UK. Inspired by Kings Charles III's coronation, Theo has created exclusive recipes that are fit for a king with indulgent fantastic flavours which don't have to cost you a crown!
As you may have seen across our social media, Theo has created four wonderful recipes which can all be found here on the website.
Theo comments: "Each recipe in this collection includes one of my favourite canned ingredients but with an extra touch of affordable luxury or a royal twist on a classic dish. I love cooking with canned foods as you know, with their long shelf life, they are always there in the cupboard when you need them and often a lot of the preparation is done for you!"
Theo, as well as being a TV chef on programmes such as Steph's Packed Lunch, is a presenter and award-winning author. His recipe book 'Canned' promotes the benefits and convenience of using cans when cooking.
So, put on your Sunday best and let's start off this ceremony with our first crowning…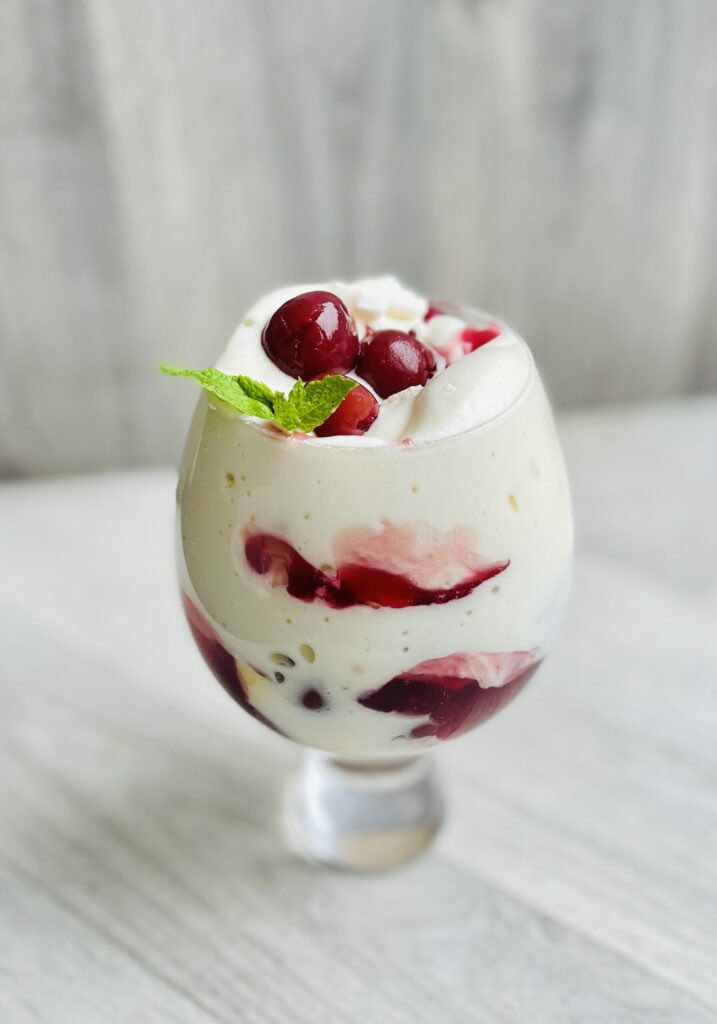 Theo comments that "An Eton Mess just sings British summertime and this one comes with a difference! All the ingredients are store cupboard items meaning this is ideal for when you want a last-minute dessert!"
A gloriously whipped creamy base combined with a sweet crunch of meringue and tartness of juicy canned cherries, provides this dessert with the perfect taste sensation for a magnificent summer's day. What more could you ask for? This recipe is ideal for those last-minute summer garden parties and will have your guests in awe. With just one portion you have ticked off one of your five-a-day – a dessert fit for a monarch!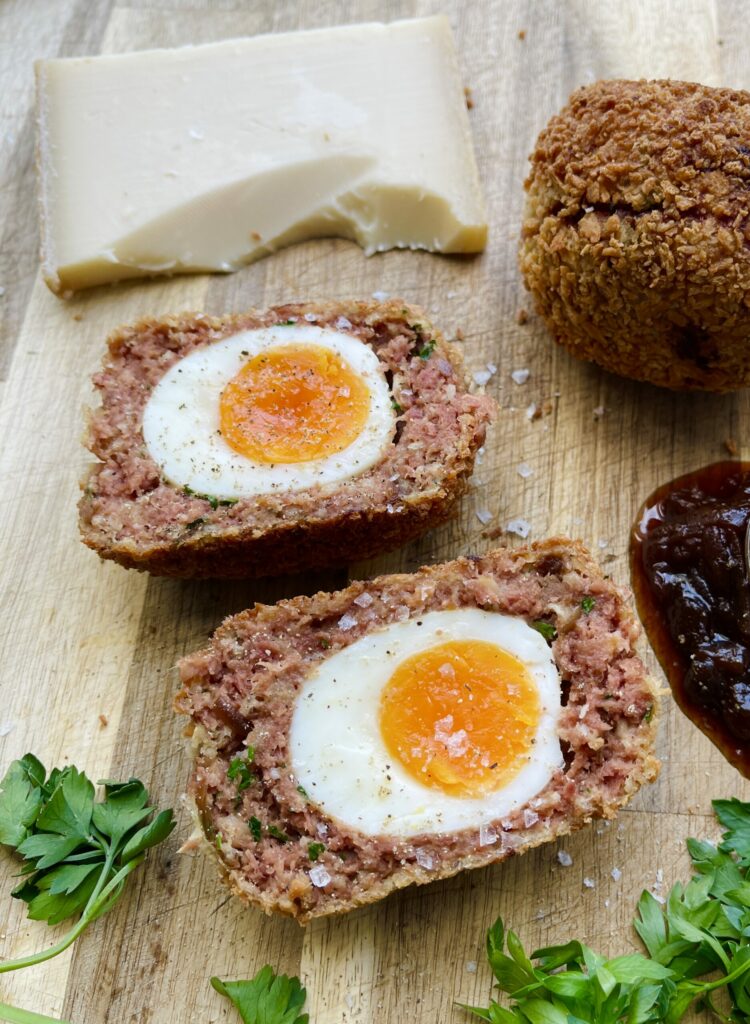 These corned beef scotch eggs are a picnic must-have! Corned beef mixed with a little caramelised onion chutney wrapped around a soft-boiled egg and fried until delightfully crisp on the exterior with an oozing egg in the centre! Taking only 15 minutes to prepare, these are perfect for when you want that savoury snack or an addition to your meal. Corned beef is a great source of protein, being high in iron and zinc these scotch eggs will help keep your body healthy.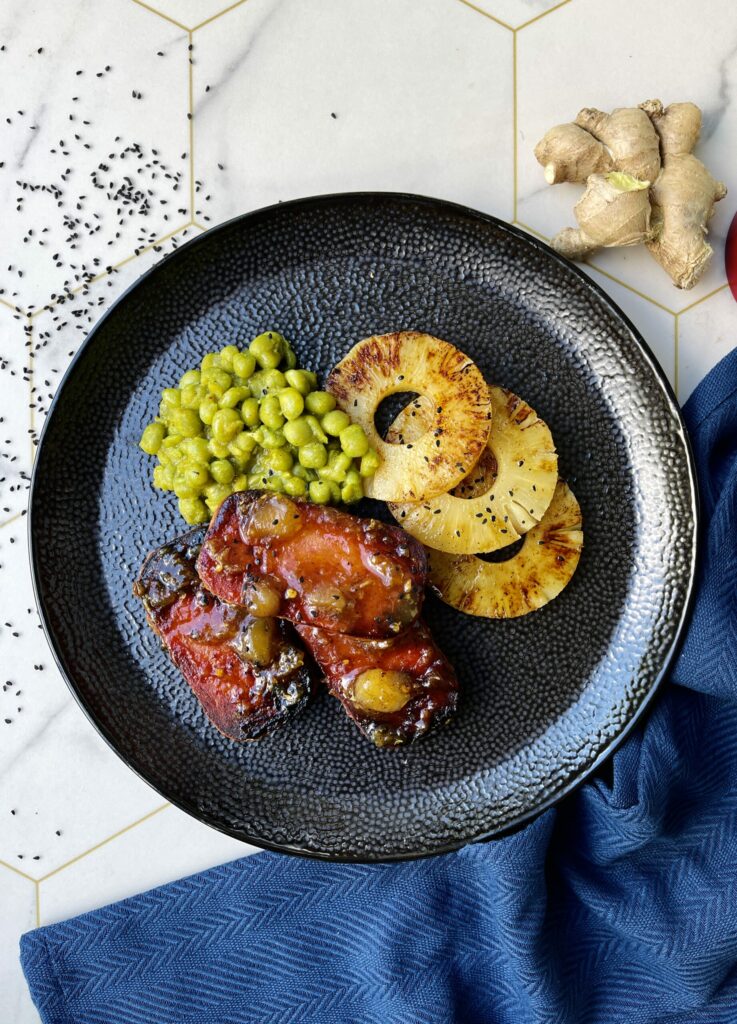 Sweet and sharp mango chutney glaze over salty crispy spam, with Indian spiced mushy peas and caramelised pineapple slices – what's not to like! This vibrant meal is packed full of antioxidants and two of your five-a-day, its zing will give you a taste sensation of the commonwealth. Did you know that a portion of canned fruits can count towards you 5-A-day? See our Healthy Eating Guide for more information.
Crowned Artichoke Chorizo Quiche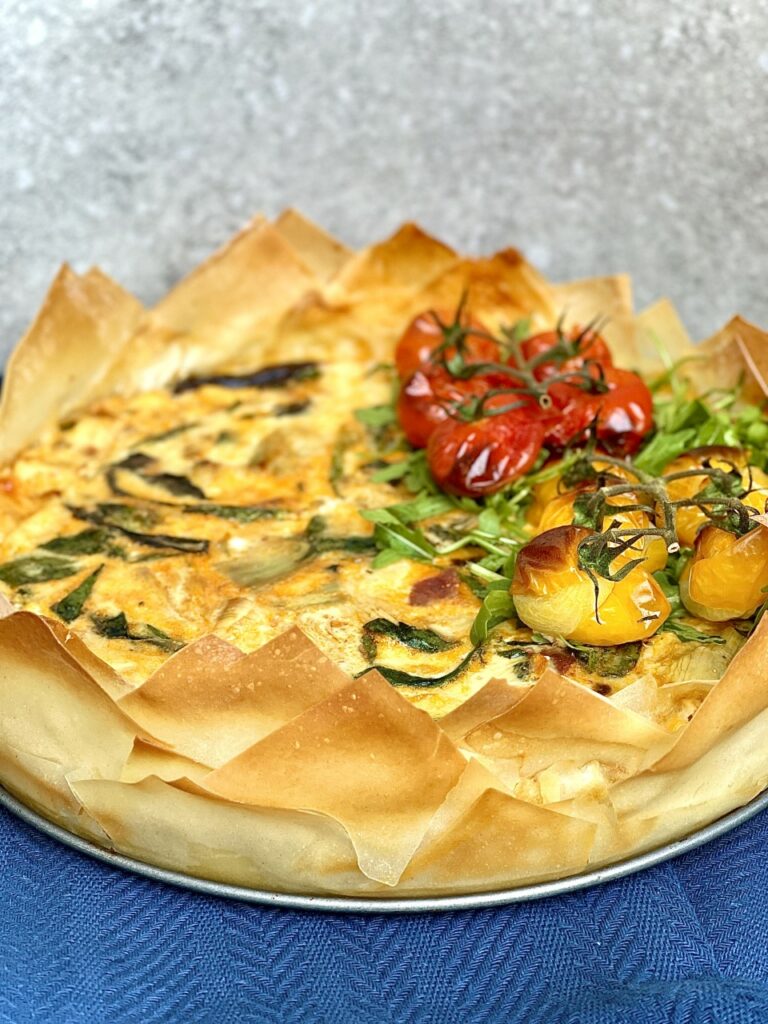 And finally, a recipe to top off the taste sensation ceremony. A slight twist on the classic quiche with canned artichokes and earthy chorizo creating the perfect filling for our 'crowned' quiche. For those moments at a summer BBQ when you can really wow your guests! This filo pastry quiche would be the perfect addition to have alongside a summer salad – ideal for those alfresco evenings.
We hope that you enjoyed these recipes and left you feeling royal! As always, if you recreate the recipes at home, we would love to see them so tag us on social media.
Find the full recipes here: https://www.cannedfood.co.uk/recipes/ and follow Theo on Instagram here: https://www.instagram.com/theocooks/