We're into the chilliest months of the year now and cooking these slow cooker friendly recipes on repeat. Particularly good for weeknights, these meals are quick and easy to pull together ahead of time if you know you're going to be late home, juggling a packed schedule, or preparing food for a family who want to eat at different times.
From filling family favourites like sausage and bean casserole to veggie crowd pleasers (bean chilli anyone?) you'll never run out of ideas with these recipes on your meal planner. And the real joy of the slow cooker is that you can prep, set, and forget!
Check out eight of our favourite slow cooker recipes below:   
Filling family favourites
This Sausage and Bean Casserole is a real winter warmer and the longer it spends on a low heat in the slow cooker the richer the flavours. There's something about the sausage and bean combination that feels like a nostalgic nod to childhood suppers, and the ultimate in comfort food – especially ladled over buttery mashed potato. This casserole really is so simple to prepare, with only 5 ingredients; but it really delivers on both taste and nutrition for a crowd-pleasing family meal.
Using onions, garlic, sausages, canned mixed beans, and canned chopped tomatoes, just follow the recipe steps 1-5 and then leave it in the slow cooker on a low heat for at least an hour. We recommend serving alongside a crusty loaf with lots of butter, or a pile of salted, buttery mash. And to increase your 5 a day, you could even add canned spinach!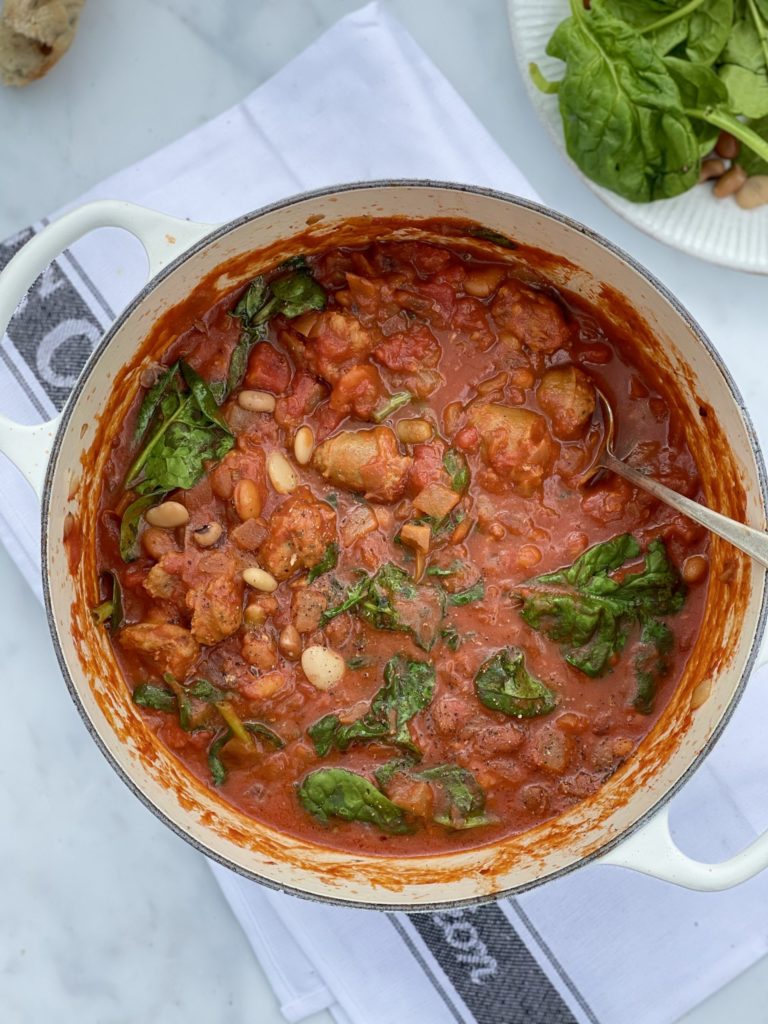 Irish Stew with Dumplings is a fantastically easy cheat meal, as you can buy Irish Stew already prepared in a can. Canned meat is a great source of nutrients including iron and zinc, and all this recipe needs to be ready to serve is the added dumplings. Just empty as many cans of stew into the slow cooker as you need, with a little water – and make a simple dough from flour, suet and parsley, as detailed in the recipe. Roll the dough into small balls and place them on top of the stew in the covered slow cooker (on a low heat), and 20 minutes later the meal is ready to serve. Perfect for a busy weeknight supper.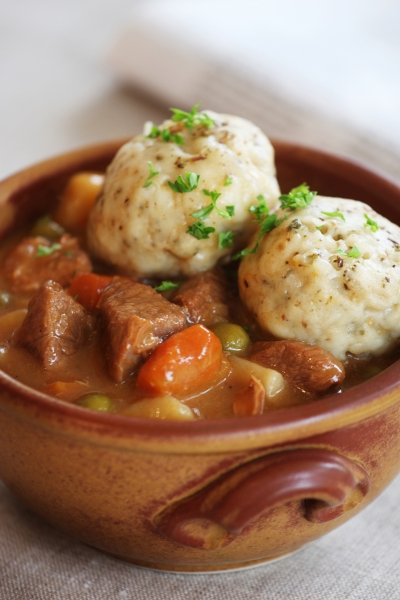 Alternatively, we also love this recipe for Beef Meatballs with Oxtail – you can make the meatballs by hand, or just buy them from the supermarket for a quick and easy supper. Using canned butterbeans, canned potatoes and canned oxtail soup, this recipe is perfect as an emergency backup meal. You can keep all the main ingredients in stock in the cupboard, and meatballs in the freezer!
Slow cooked suppers 
If you have a little more time and fancy putting together a slow cooker supper for a weekend meal with friends, this Pork, fennel and borlotti bean casserole with red wine is a delicious dish which combines both canned tomatoes and canned borlotti beans with lean pork leg which falls apart in the pan. This is a really versatile dish that can be served alongside green veg, crusty bread, potatoes – and of course, a glass of red wine.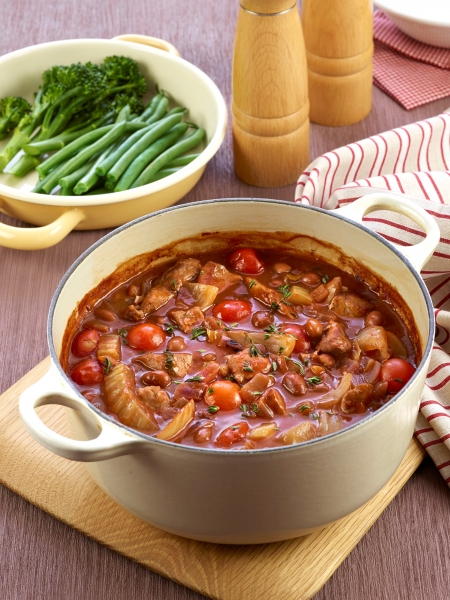 Mediterranean Bean Stew with Chorizo – taken from Canned by Theo A. Michaels, published by Ryland Peters & Small – offers a continental flavour if you've had your fill of traditional British stews and casseroles. This dish takes less than five minutes to cook at the start, and the rest of the work can be done by the slow cooker on a low heat. Canned ratatouille is a great go-to store-cupboard ingredient as it adds the flavour of aubergine, peppers, and courgette all in one go! Combined with canned cannellini beans and chorizo this recipe makes a smoky Mediterranean-style stew which is also a winner with plenty of crusty bread and salted butter.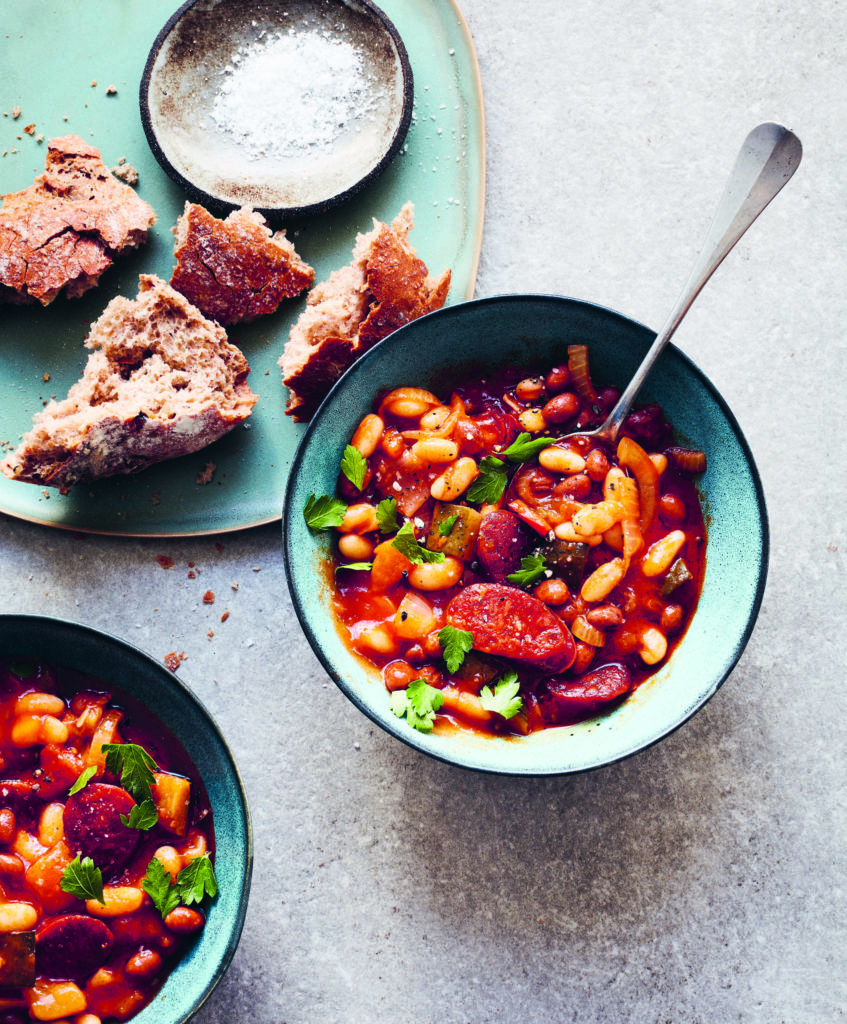 Veggie comfort food
"These Greek butter beans remind me of my childhood," said Jack Monroe, about this slow cooked recipe for Gigantes Plaki. "My Grandad would eat them cold from a jar in the fridge, and would occasionally share them with me. They're like giant cold baked beans, but much, much more delicious. I add a splash of red wine to mine, common in Greek cookery where grapes are bountiful and wine even more so, but you can use beer or white wine if you prefer."Using canned butter beans and canned tomatoes, this dish serves two generously or four as part of a tapas-style meal.
This Creamy Lentil Daal is another winner from Jack Monroe. Using canned lentils, canned coconut milk and canned tomato puree, this is another store cupboard rescue meal which the slow cooker simmer brings to life in a rich and creamy blend of flavours.
She says that whilst "Traditional daal recipes use toasted spices, such as cumin, coriander, and turmeric, I've cheated a bit here and used a basic curry powder to add a bit of everything without breaking the bank. To make this creamy comforting daal even healthier, add a handful or two of greens; fresh or frozen kale or spinach, finely sliced green cabbage or spring greens, or green beans all work well. I've even made it with mixed frozen vegetables thrown in to make it go further, which is an easy way to your five a day."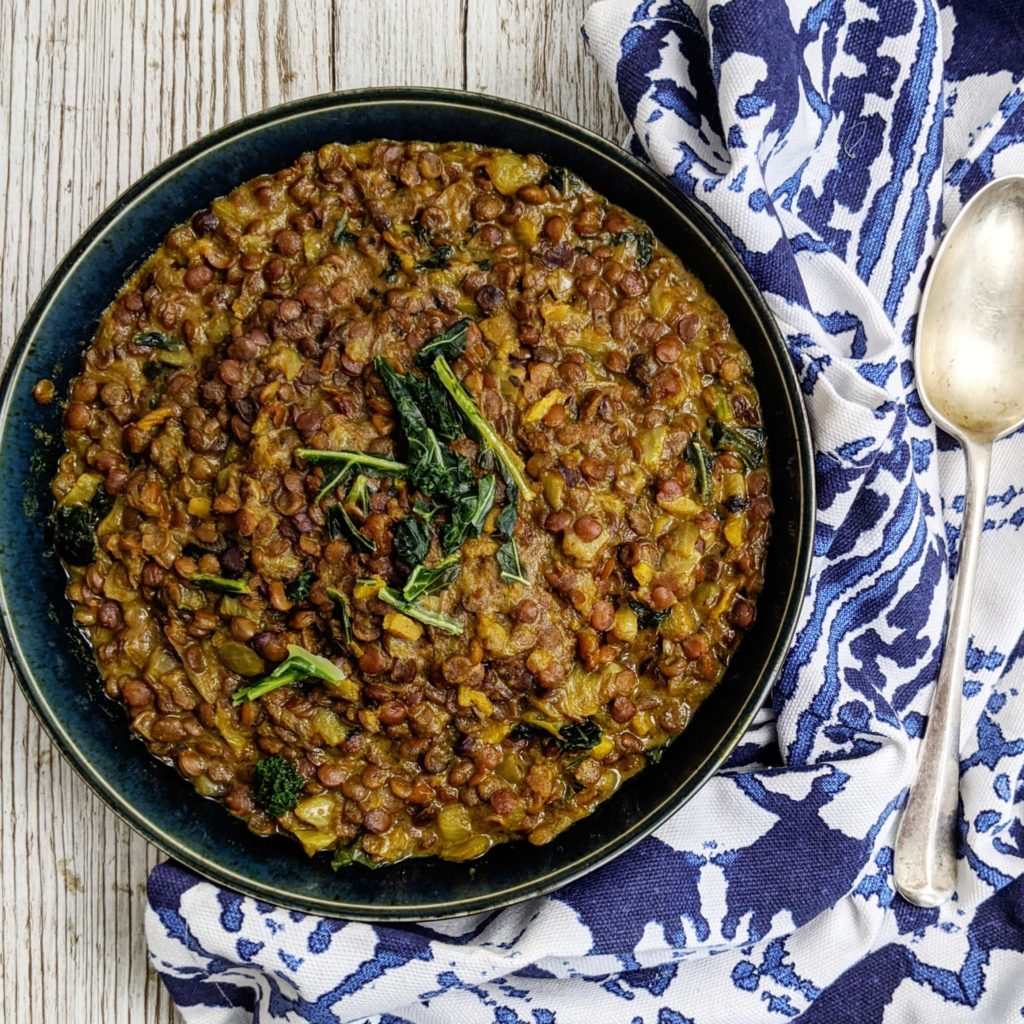 Finally, chilli is a slow cooker classic, so we had to recommend this recipe for Veggie Bean Chilli which uses canned kidney beans, canned haricot beans and canned adzuki beans to form the basis of this comfort food. This vegetarian chilli can be served with rice, tortilla chips, jacket potatoes or crusty bread with soured cream or guacamole on the side – and even better, it freezes beautifully for up to two months.