Pineapple was first canned on a commercial scale at the turn of the twentieth century, and for those countries like the UK, where the climate doesn't suit native cultivation, the canned variety has always been enormously popular. Offering a tropical flavour punch with every bite, this refreshing juicy fruit doesn't only brighten up the taste of sweet and savoury food but the look of it too! From bringing a zingy sweetness to fish and meat through a cool salsa to a starring role in the classic Pineapple Upside Down cake, canned pineapple is affordable, convenient, available year-round, healthy… and delicious.
Check out five of our favourite canned pineapple recipes below:
Vegetarian lunch
Pineapple recipes might not be your first thought when dreaming up packed lunch options, or weekend comfort food, but this Sweet and Sour Noodle Salad with pineapple is a fantastic alternative to ordering a takeaway dish. Taking only 20 minutes to prepare, the egg noodle salad includes canned water chestnuts, canned baby corn, peppers, eggs, soy sauce and honey alongside the pineapple to create a fresh, sweet and sour salad bowl, packed full of nutritious veggies. This recipe serves up to six people, so an ideal option for family lunch boxes or a weekend lunch for a crowd.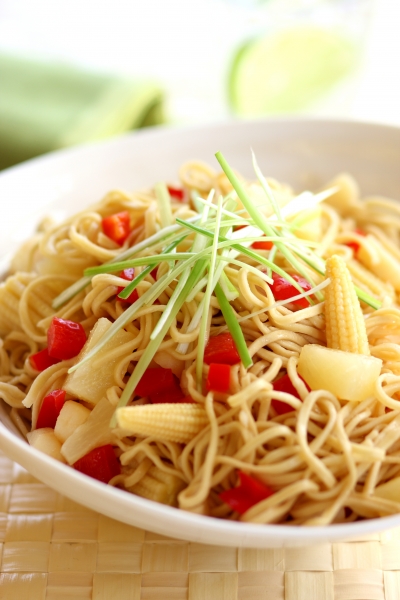 Friday Fakeaway
'Hawaiian' ham and pineapple pizza is one of those recipes which can divide people – whether pineapple belongs on a pizza is hotly debated, but for what it's worth, we love it! Our Family Fakeaway Hawaiian Pizza recipe makes use of canned pineapple alongside generous chunks of canned ham in a layer of grated cheddar and mozzarella on a homemade crust. This recipe boasts over 35g protein for a serving of half a pizza, which is just another plus point on top of being cheaper and healthier than a takeaway alternative.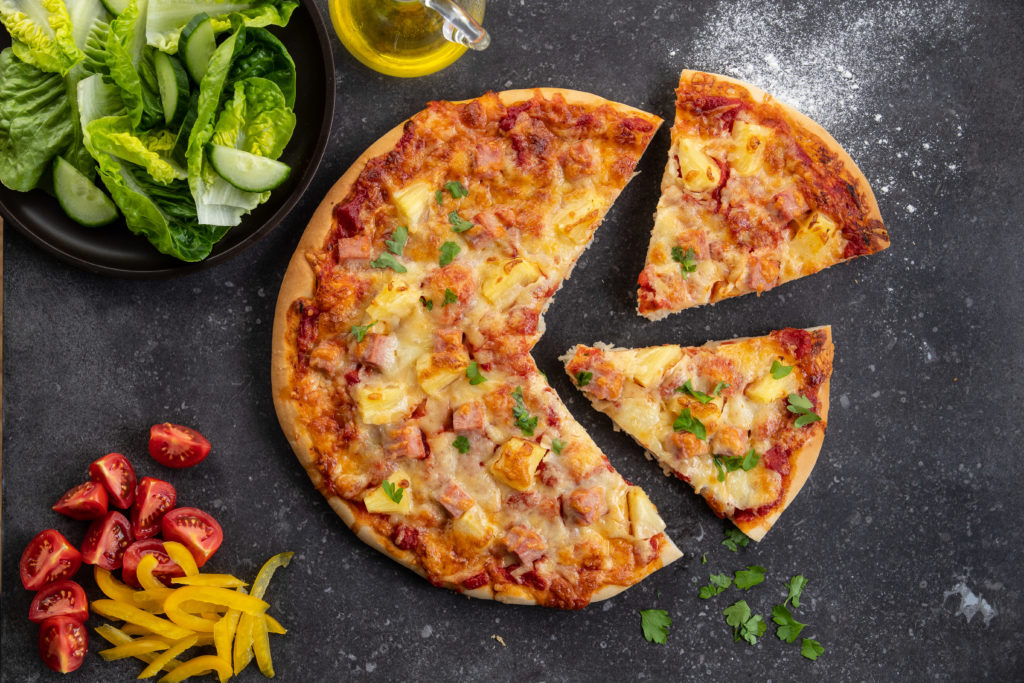 Let's hear it for the mains
If quick takeaway style meals aren't what you're looking for, we have two delicious main meal options which make great use of canned pineapple to complement the savoury flavours of fresh salmon and Cajun spiced chicken.
For fish fans, the recipe for seed crusted Salmon with mango and pineapple salsa speaks of summer evenings and fresh flavours. A salsa of chilli, spring onions, avocado, canned mango, canned pineapple, coriander and lime juice creates a taste sensation that cuts across the flaky texture of the pan-fried fish fillet. Our recipe uses salmon, but the seeded crust and pineapple salsa could complement other fish fillets including sea bass, seabream, snapper or cod.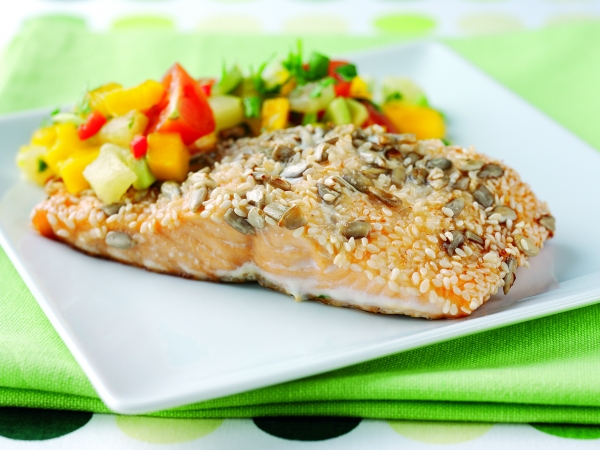 For the meat eaters amongst us, the Cajun Chicken with mixed bean, pineapple and thyme rice makes for a warming home cooked meal, delivering maximum satisfaction in under 500 calories. Using both canned pineapple and canned bean salad in the wild rice side, the zingy fruit combines with the Cajun spice for a warm, sweet and spicy taste sensation – and only takes 45 mins to prepare and cook for a party of four.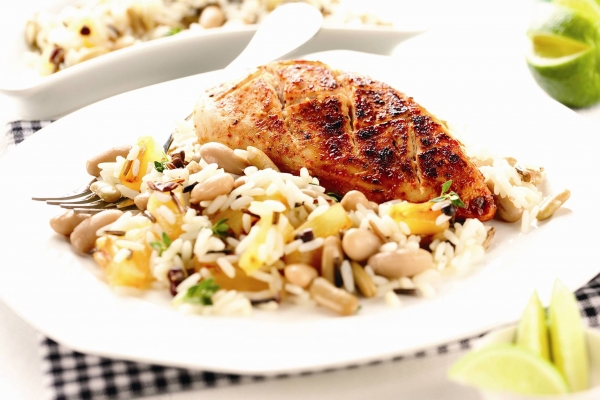 Sweet sunshine
Although the iconic 70s pudding, Pineapple Upside Down cake, is probably the most famous of the pineapple desserts, we can't get enough of Lola Milne's Pineapple, Lime and Coconut Cake which also uses canned pineapple rings. An exclusive recipe from Lola Milne's book 'Take One Tin', this retro cake adds the sweet tropical combination of coconut and lime. Serving 10 portions, it's a fantastically unexpected choice for a dinner party (can you remember the last time you had a pineapple, lime and coconut dessert?) which can be made even more tempting served alongside canned cream or a scoop of rum 'n' raisin ice cream. Even better, it also delivers 5g protein per serving, which is pretty good going for a generous helping of pudding!
Did you know…?
In the Georgian period, Britain was finally cultivating its first pineapples – which were very difficult to grow in our temperate climate. The huge effort it took to produce the fruit mean it was widely considered to be a luxury food item. By the time a pineapple grew in the UK at this time it was valued at £60 – roughly £5,000 today! As eating such a high value asset was out of the question, the pineapple instead became a party centrepiece reflecting style and status. Pineapples would be used at party after party as ornaments until they rotted. Think of that next time you open a can at home!