As the colder weather approaches and the nights begin to draw in, now is the perfect time to turn to meals that get you all cosy.
For the new season, we've dived into our recipe database and pulled out a collection of our favourite cosy canned food recipes to give you that cosy autumn warmer feeling!
The canned ingredients in these recipes are store cupboard staples that you will all have to hand and, thanks to their long shelf lives, in some cases up to five years, are there when you need them. Plus, all the food prep is already done for you – no peeling and chopping needed!
Each can is high in nutrients and great way to access out of season foods which are prepared and canned at their peak.
Top Tip:

Remember that canned food retains its nutrients, so even if you're eating these ingredients out of season, they will still taste like they are in their prime!
The first recipe is pinto and pumpkin casserole with a cheese and herb crust.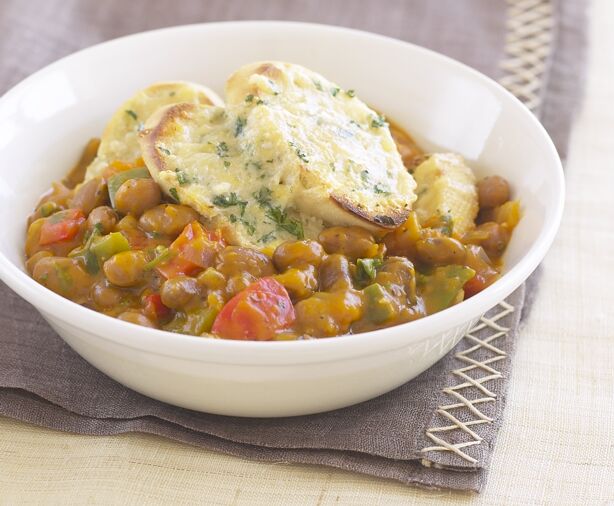 This winter warmer is packed full of vegetables and provides a hearty meal for the whole family in just under forty minutes. This recipe is also great for using up any leftover pumpkins from Halloween – transforming them from something spooky to something delicious!
The second cosy recipe is a creamy brown lentil daal by food author, Jack Monroe.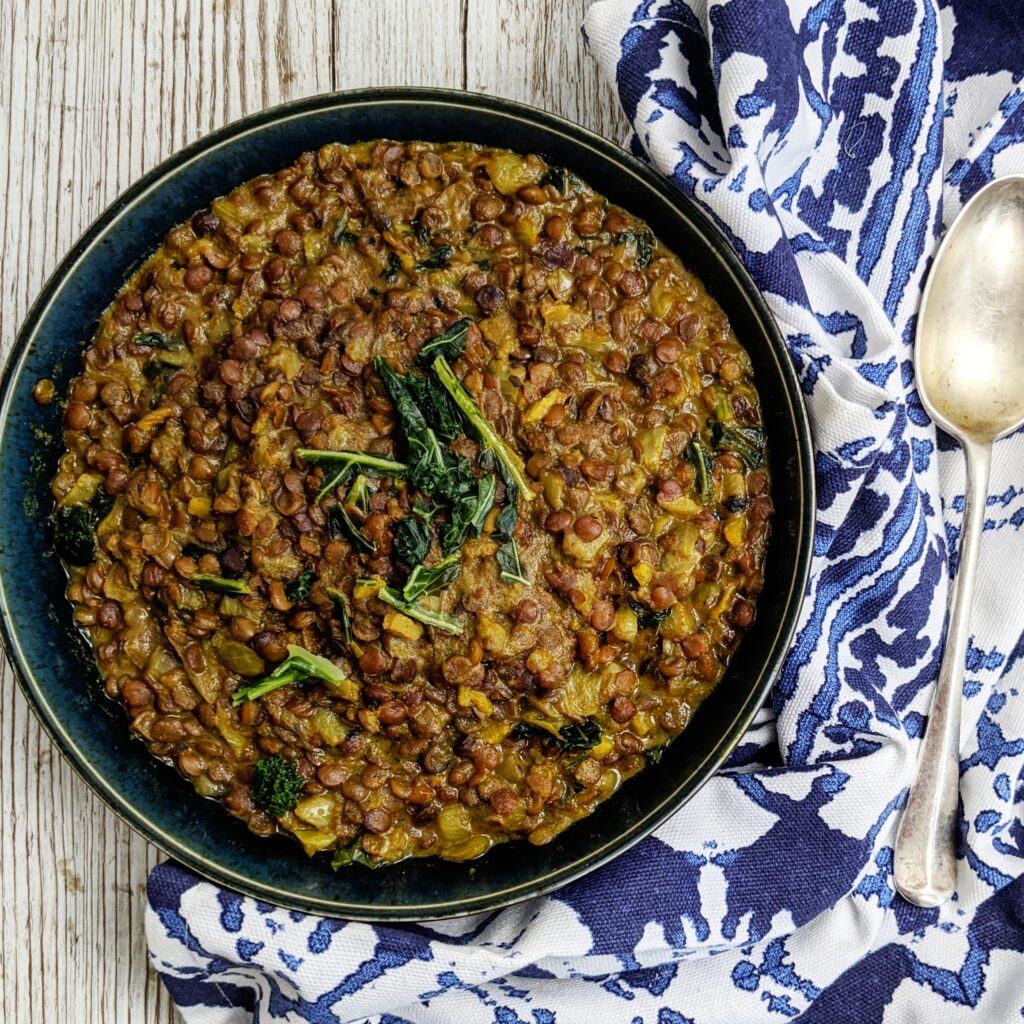 Jack says:

To make this creamy comforting daal even healthier, add a handful or two of greens; kale or spinach, finely sliced green cabbage or spring greens, or green beans all work well. You can of course also use any canned vegetables!
The ultimate sweet treat for the new season are toffee apple brownies.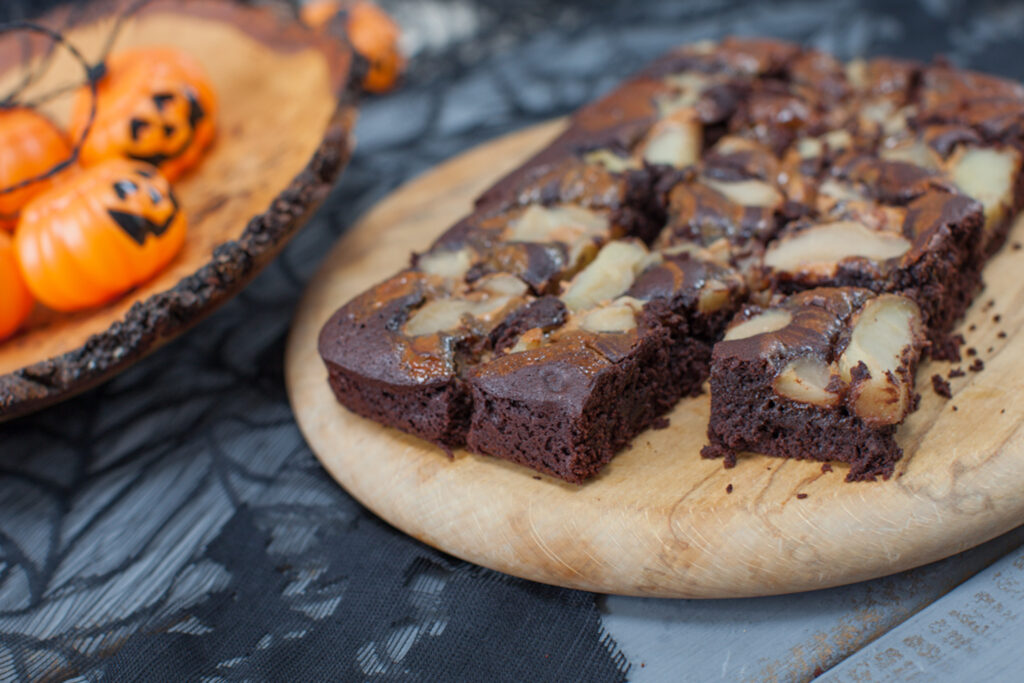 If you are celebrating Halloween this year, this is the best trick-or-treat snack to keep your little ones occupied. Bringing a new twist to a classic favourite, fairground toffee apples, these brownies are definitely a delicious treat. With the preparation only taking around 15 minutes this is the perfect recipe to get your children involved.
You can't beat a warming cottage pie in the colder months!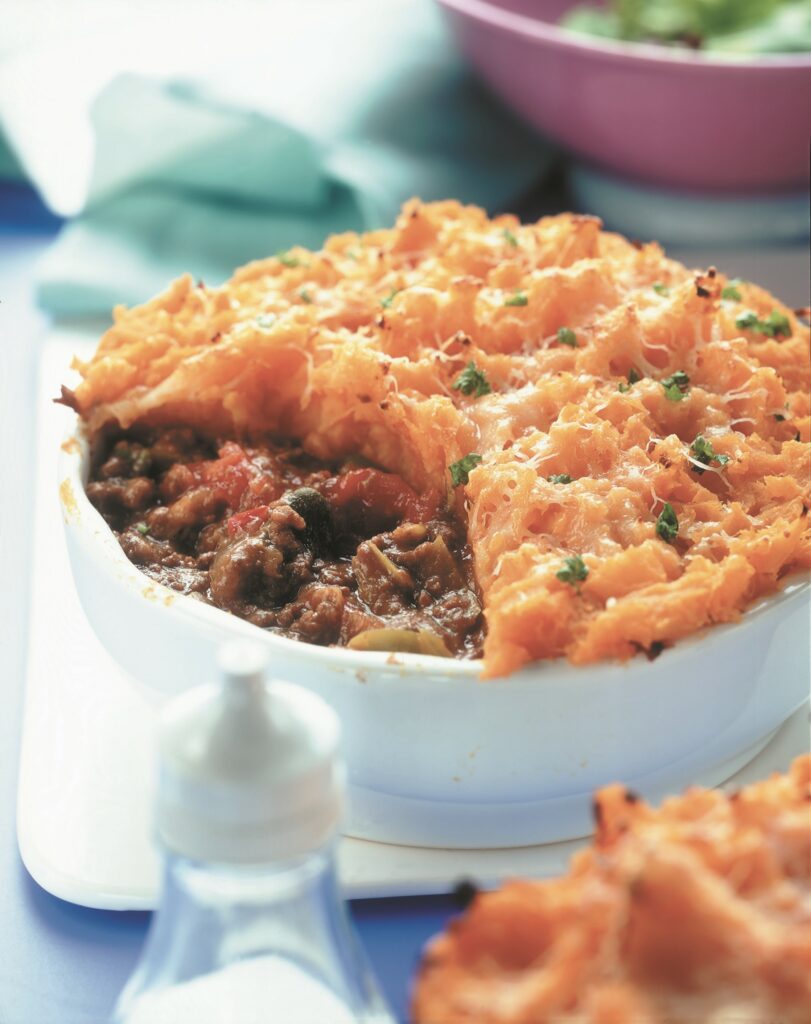 Cottage pies are a classic British staple, ours at Canned Food UK utilises sweet potato to provide extra flavour and is enough to feed a family of four. This traditional dish is made easy with the help of canned food, taking just under an hour for preparation and cooking all the hard work is done for you.
Did you know Canned green beans are a great source of folic acid which is essential for healthy blood cell and active families?
Theo Michaels' Mediterranean bean stew with chorizo is the perfect warming recipe for the colder months.
At Canned Food UK we are all about utilising canned food to turn ingredients into a delicious meal, our final recipe does just that.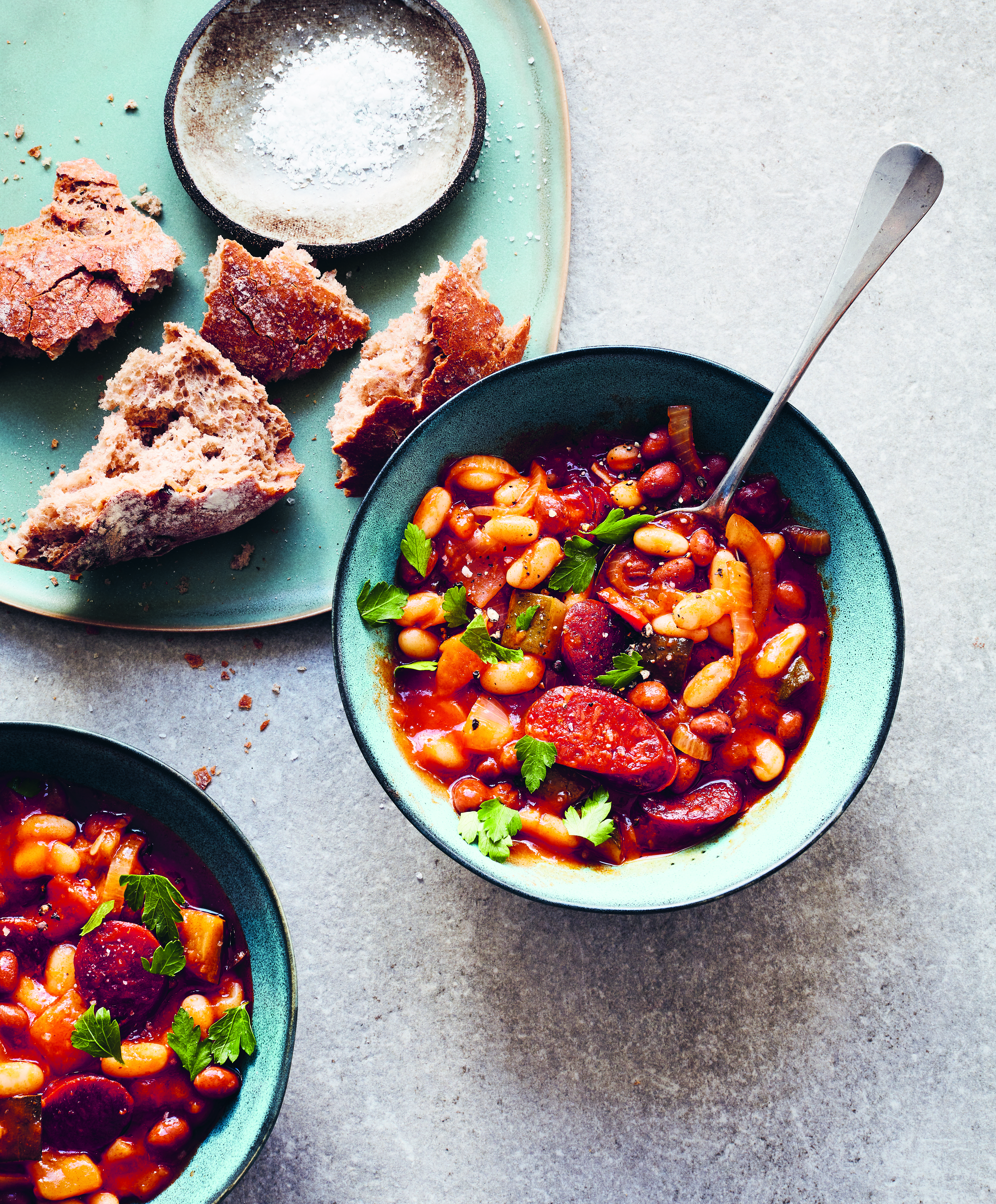 Theo Says:

Canned ratatouille is a great go-to store-cupboard ingredient as it adds aubergine/eggplant, peppers and courgettes/zucchini all in one go! Here I've combined it with cannellini beans and chorizo to make a smoky Mediterranean-style stew. Serve with plenty of crusty bread.
However, you are spending your cosy winter nights – do it with cans! If you recreate any of these recipes at home, be sure to take a photo and tag us on social media @cannedfooduk.