Course: Dessert - Dish: Vegetarian - Serves: 10+
If you are celebrating Halloween this month, why not try out this twist on the traditional toffee apple? These toffee apple brownies make a great party snack.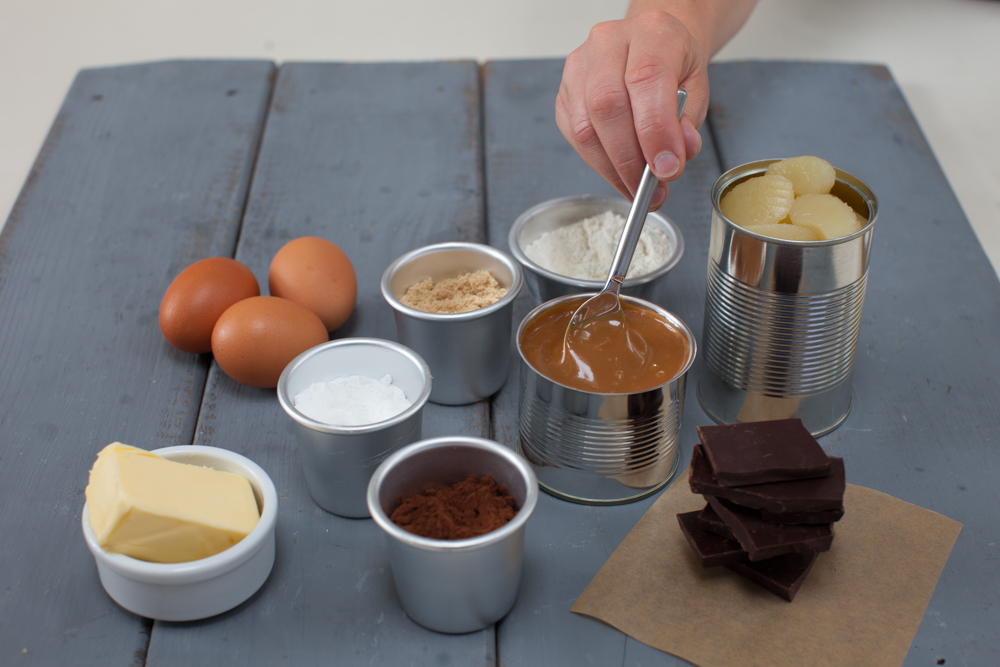 Method:
Pre-heat oven to 180°C, gas mark 4. Grease and line a 28x22cm baking tin.
Gently melt together the butter, chocolate, and sugar in a medium saucepan, stirring occasionally. Leave to cool slightly and then, gradually beat in the eggs.
Mix together the flour, cocoa and baking powder and stir into the chocolate mixture, until combined. Pour into the lined tin and spread out an even layer.
Drop spoonfuls of the caramel over the cake mixture and swirl through with the back of a spoon. Scatter with the apple slices.
Bake for 35 – 40 minutes until risen and a slight wobble in the middle. Leave to cool completely in the tin before slicing.