Course: Main - Dish: Vegetarian - Serves: 6
With spring on it's way, make this super-easy, healthy and delicious salad using seasonal spring ingredients.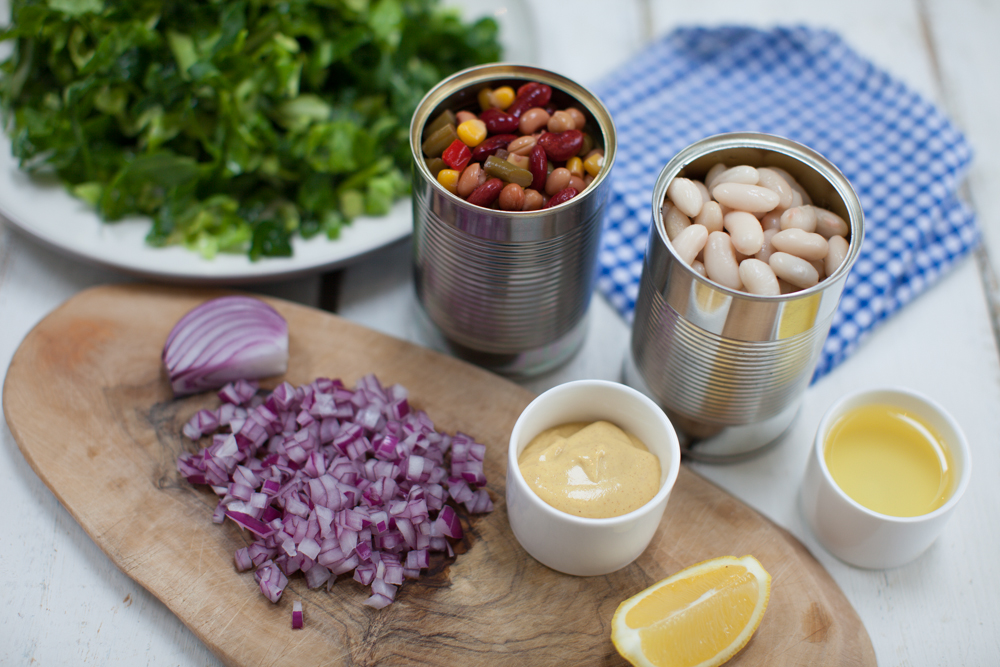 Method:
Heat a little oil in a large wok or deep sided frying pan. Gently fry the onion until starting to soften.
Add the spring greens and continue to cook, until they just start to wilt.
Stir in the beans and continue to cook for 2 – 3 minutes until heated through, stirring occasionally.
Meanwhile, make the dressing by whisking together the oil, mustard, lemon juice and season to taste.
Take the spring greens off the heat, stir through the dressing and serve warm.