Course: Starter - Dish: Meat - Serves: 4
Do you have turkey and other food hanging around from Christmas? This taco soup is perfect for using up left overs and makes a change from traditional festive meals.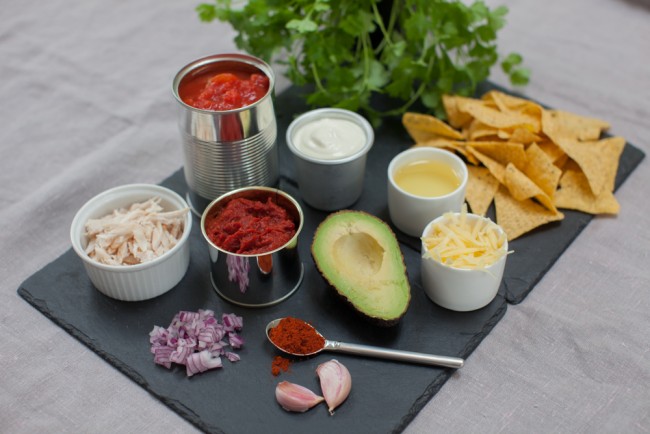 Method:
Heat the oil in a medium saucepan. Gently fry the onion until softened. Add the garlic and paprika and cook for a further 1 – 2 minutes.
Stir in the tomato puree, then add chopped tomatoes, chicken stock and bring to the boil. Once boiling, reduce the heat. Cover and simmer for 8 - 10 minutes.
Add the chicken and continue to cook until heated through. Spoon into serving bowls. Top with the sour cream, avocado, cheddar, tortilla chips and coriander leaves.
Cook's tip: Simple using canned chicken or great for using up leftover chicken from your roast dinner.