Course: Dessert - Dish: Vegetarian - Serves: 6
With Christmas just around the corner why not treat yourself to this delicious dessert? These spiced plums on toasted brioche make a great festive treat.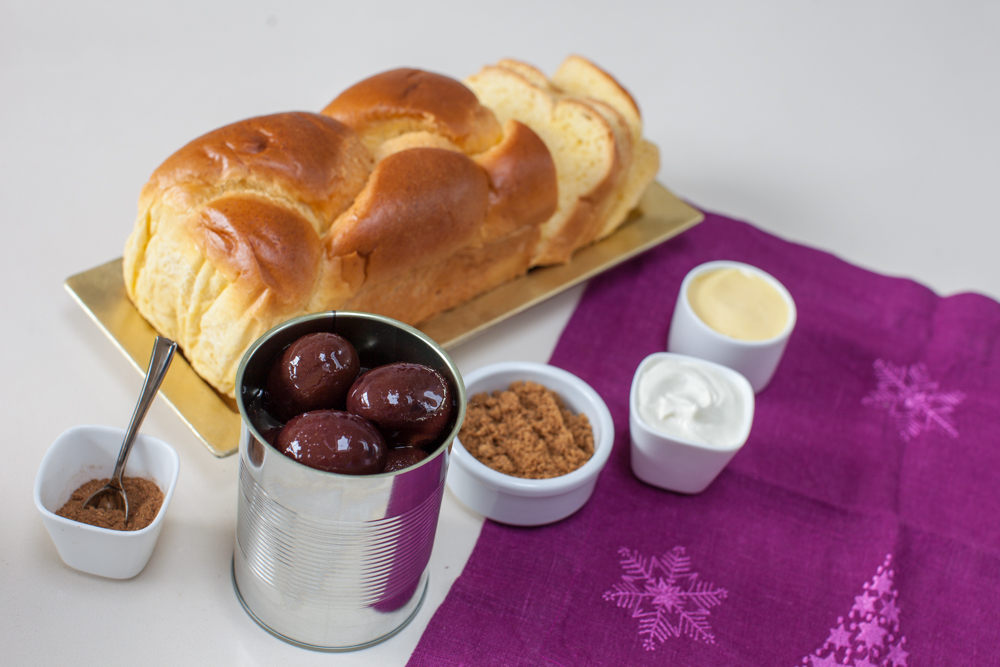 Method:
Drain the syrup off the plums into a small saucepan. Add the sugar and 2 tsp of the mixed spice. Gently heat until the sugar dissolves. Once dissolved, bring the syrup to the boil, to reduce the liquid by about half and thicken slightly.
Meanwhile, de-stone and slice the plums into quarters. When the syrup has reduced, gently stir in the plums and leave to cool slightly.
Stir ½ tsp mixed spice into the softened butter. Thickly slice and toast the brioche. Spread with mixed spice butter and place into serving bowls.
Spoon the spiced plums over the brioche and top with a little of the thick cream to serve.