Course: Main - Dish: Vegetarian - Serves: 10+
Are you celebrating Diwali this month? These mixed vegetable samosas make great party food and are perfect for feeding family and friends.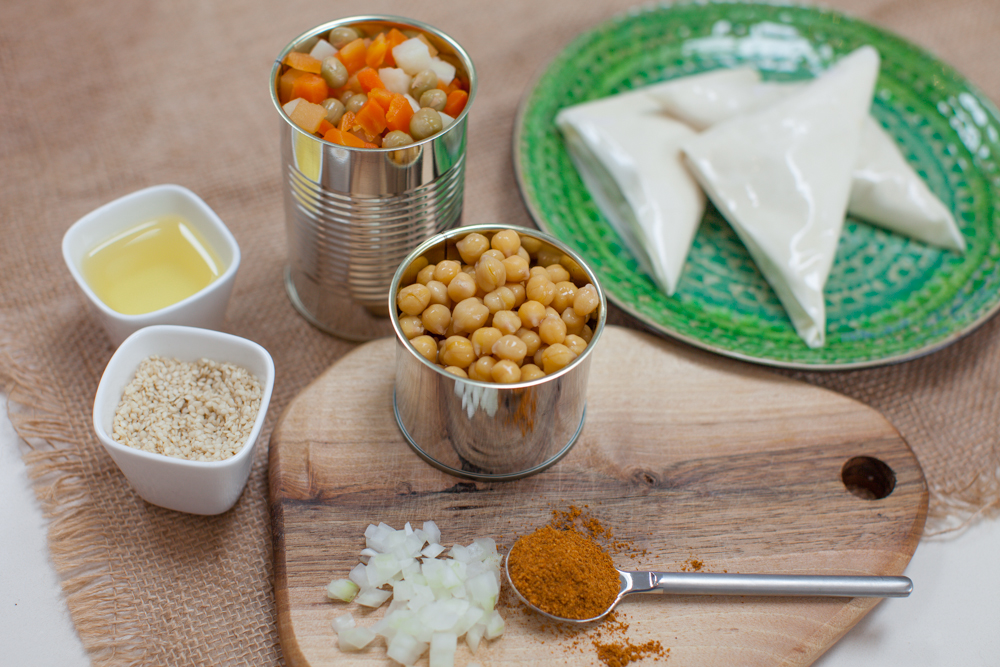 Method:
Pre-heat oven to 200°C, gas mark 6. Heat the oil in a saucepan and gently fry the onion until softened. Add the curry powder and vegetables and cook for a further 1-2 minutes. Remove from the heat and leave to cool slightly.
Unroll the pastry. Lay 1 sheet onto a clean work surface (cover up the remaining pastry, to prevent it drying out). Lightly brush the pastry sheet with oil. Lengthways, fold one third into the middle and do the same the other side to make a long strip of pastry. Again, lightly brush with oil.
Place a tablespoon of vegetable mixture along the bottom of the pastry strip. Take one of the pastry corners and fold it over the vegetable mixture to the opposite long edge of the pastry, to form a small triangle. Continue to fold the triangle over on itself to the end of the pastry, creating a small filled triangle.
Brush with a little oil and sprinkle over sesame seeds. Place onto a baking tray and repeat the process with the remaining pastry sheets and vegetable mixture.
Bake for 25-30 minutes, turning over halfway through, until crisp and golden.