Course: Dessert - Dish: - Serves: 10+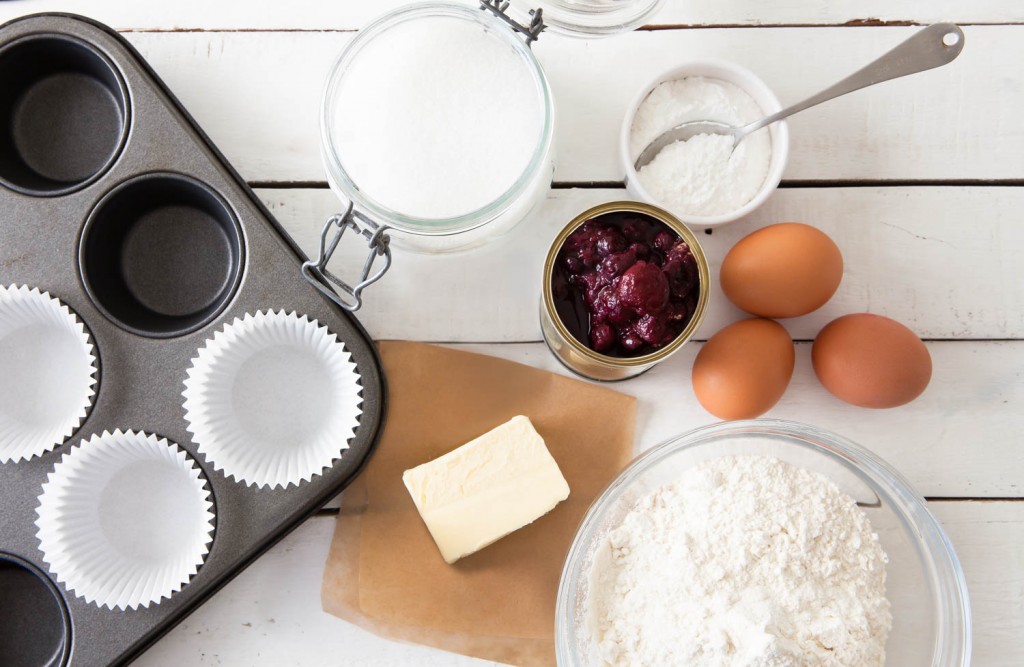 Method:
Pre-heat oven to 180°C, gas mark 4. Place muffin paper cases into a 12-hole muffin tin.
In a large bowl, cream together the butter and sugar until light and fluffy.
Gradually add the egg a little at a time. Add the baking powder to the flour and stir into the butter mixture with the milk. Gently fold in the summer berries.
Divide the mixture evenly between the paper cases.  Bake in the oven for 20-25 minutes until lightly golden and springy to the touch.