Course: Main - Dish: Vegetarian - Serves: 6
This month's guest recipe comes from Nicola Jones, Systems and Communications Manager at Tata Steel.
This cupboard staple makes a great healthy lunch alternative, at under 300 calories a portion. It is also super quick and easy to make!
You can follow Nicola on Twitter: https://twitter.com/N1cola_Jones and the Tata Steel Packaging team here: https://twitter.com/TataSteelPackag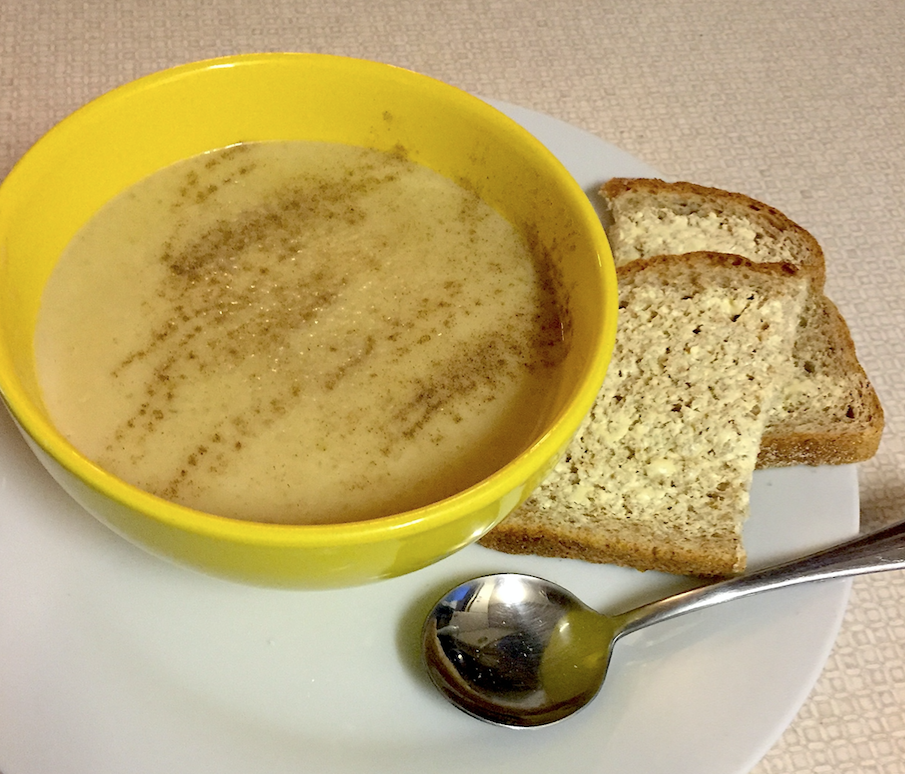 Method:
Peel and cut the potatoes, leeks and onion and add to the slow cooker.
Add the knob of butter along with the stock cubes.
Season with salt and pepper.
Cover ingredients with boiling water and leave on low heat for 6-8 hours.
Add the can of evaporated milk.
Blend to required consistency.
Serve with brown bread and butter and enjoy
You can also add cooked chicken to beef up the dish. Perfect for people on the go!