Course: Dessert - Dish: Vegetarian - Serves: 6
Fancy treating yourself to a delicious cherry dessert this February? Valentine's Day this month also provides the perfect opportunity to surprise your loved one with a homemade dessert which is super tasty whilst being quick and easy to make!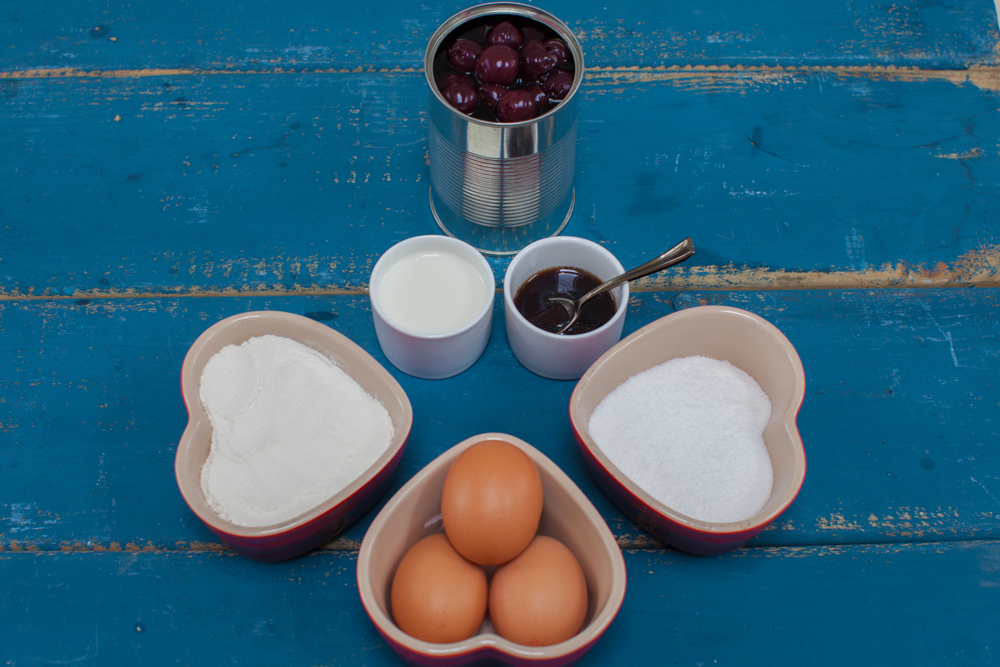 Method:
Pre-heat oven to 180°C, gas mark 4.  Grease a 25cm round ovenproof dish (or 6 individual ones) with butter and sprinkle with sugar.
Halve the cherries, then scatter over the baking dish.
Whisk together the eggs, sugar and vanilla.  Add the flour and milk, then whisk until smooth.
Pour the batter over the cherries.  Bake for 30-35 minutes, until risen and golden brown.  Serve warm.