Winners of CANtastic Recipe Competition announced
Three winners for the CANtastic recipe competition launched jointly by Canned Food UK and the British Nutrition Foundation have been announced today, 14 June 2023 as part of Health Eating Week.
Secondary school pupils nationwide entered the competition to create an original, healthy, tasty and exciting main course recipe that contains at least one canned ingredient.
Winners were across three different aged groups, included Matthew, aged 17 from St. Dominic's School for his vegan potato cakes; Laura, aged 15 at St Genevieve's High School for her mixed bean salad and finally, Joel at Ermysted's Grammar School, aged 12 for his spicy chicken recipe.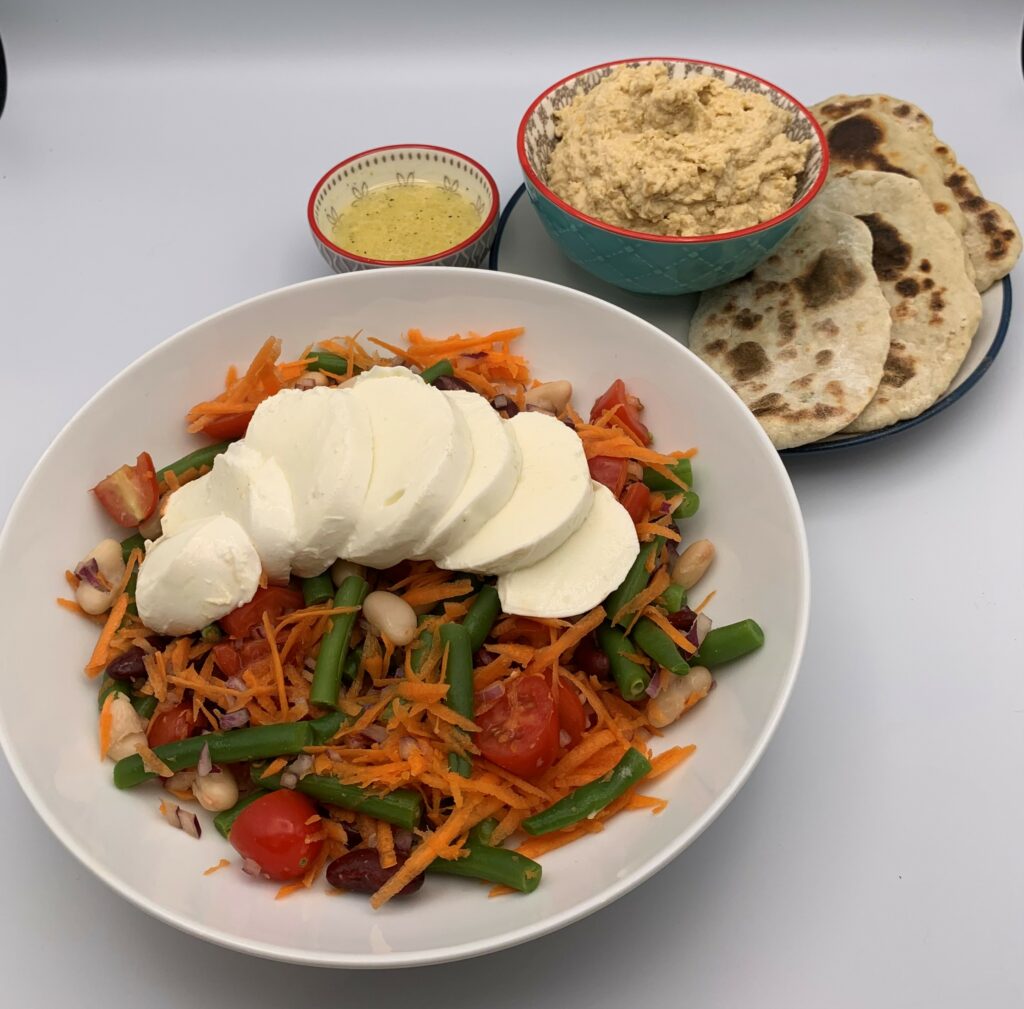 Entries were judged by a panel including head judge, Theo Michaels, TV chef and Canned Food UK ambassador. He announced the winners in a video message published on Canned Food UK's Youtube, Facebook & Instagram channels. 
Theo commented: "It was fantastic to see so many delicious recipes. From our winners, Joel's spicy chicken made our mouths water with real consideration to the combination of flavours! Matthew had a nice take on a classic using canned ingredients to produce his vegan potato cakes creating a well-rounded meal. And Laura's mixed bean salad was brilliantly done and impressed judges with her homemade flatbreads and dips – well done!"
As well as three winners, six further recipes were selected as runners up. Each received a copy of Theo's book, Canned, and the three winning recipes will be featured on the Canned Food UK and British Nutrition Foundation – A Fact of Life websites.
Each recipe entry was selected as it was inspired by one of Healthy Eating Week's key themes for 2023, namely a focus on fibre, getting at least five fruit and veg a day, staying hydrated, varying protein intake, and reducing food waste. The judges also looked for recipes that showcased creativity, presentation skills with clear method and ingredients.
Robert Fell, Canned Food UK director and chief executive, commented: "We're delighted to see so many recipes celebrating the diversity and versatility of canned foods and the important part they can play in a balanced, healthy diet. Many had also thought about food waste giving tips on how to store leftovers or utilising tinned ingredients with a long shelf life."
Frances Meek, Education Services Manager at British Nutrition Foundation, concluded: "We really enjoyed taking part in this competition to see how creative students could get with cans, as well as engaging with the themes of our Healthy Eating Week. We could clearly see the students' hard work creating, preparing and submitting their recipes – congratulations to all who entered."