On Instagram over the last few weeks, we've been travelling around the world one dish at a time with the help of our newest Canned Food UK ambassador, Theo Michaels – TV chef from This Morning and Steph's Packed Lunch.
Theo is also the author of recipe book, 'Canned', which includes 65 simple and delicious recipes for meals made using canned food that can be pulled together in less than 30 minutes. We tasked Theo with developing four brand new recipes that explored different cultures and cuisines.
Not only do canned foods offer great versatility but are also incredibly convenient as all the hard work in preparing, washing and cutting up ingredients is already done for you. Plus, with their long shelf life, you know that you'll always have to hand the ingredients you need to whip up your favourite dishes.
So, buckle up for a taste sensation as we jet off on a canned culinary adventure!
First stop – France – Seafood Cassoulet
This seafood cassoulet uses canned squid and canned smoked mussels or oysters to create a stew that's packed full of flavour without any of the hassle of preparing seafood.
Theo says: "A riff on a traditional French rustic dish of creamy cannellini beans cooked in a light broth with smoky canned seafood woven through and dressed with a fresh dill, garlic and lemon dressing."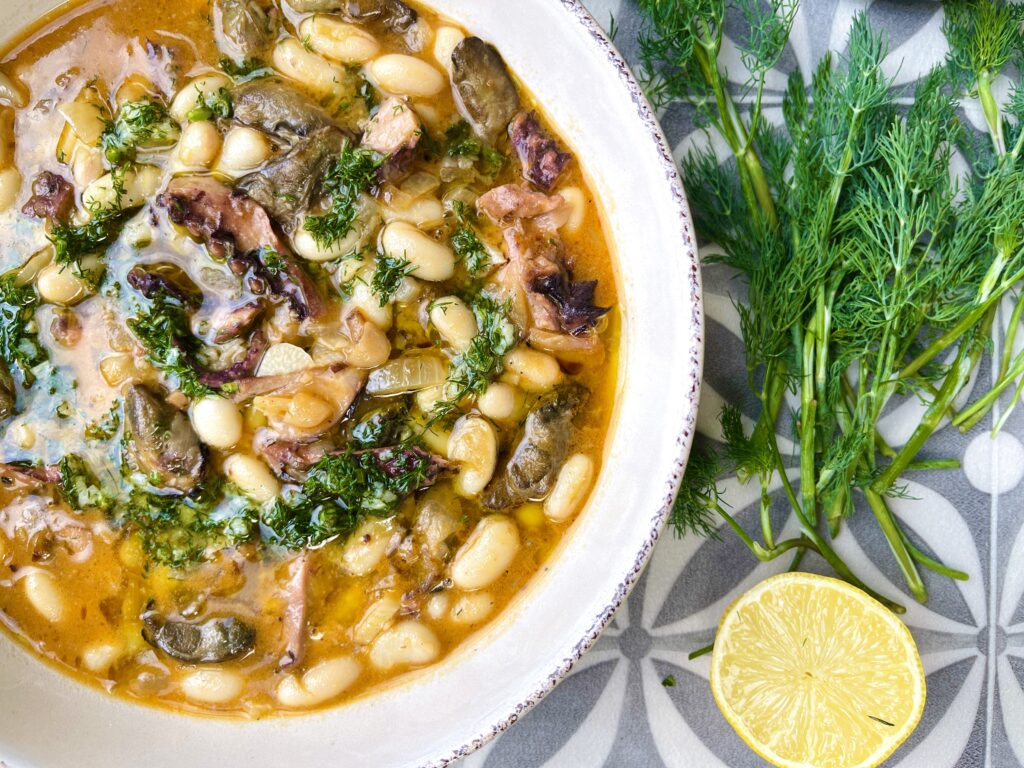 Second stop – Greece – Spanakopita Parcels
Theo comments: "Bring a taste of the Aegean to your kitchen with my spanakopita parcels wrapped in filo pastry on an aromatic tomato ragu."
A twist on a Greek classic, this recipe uses canned spinach, filo and a combination of feta and ricotta to make a mouth-watering dish.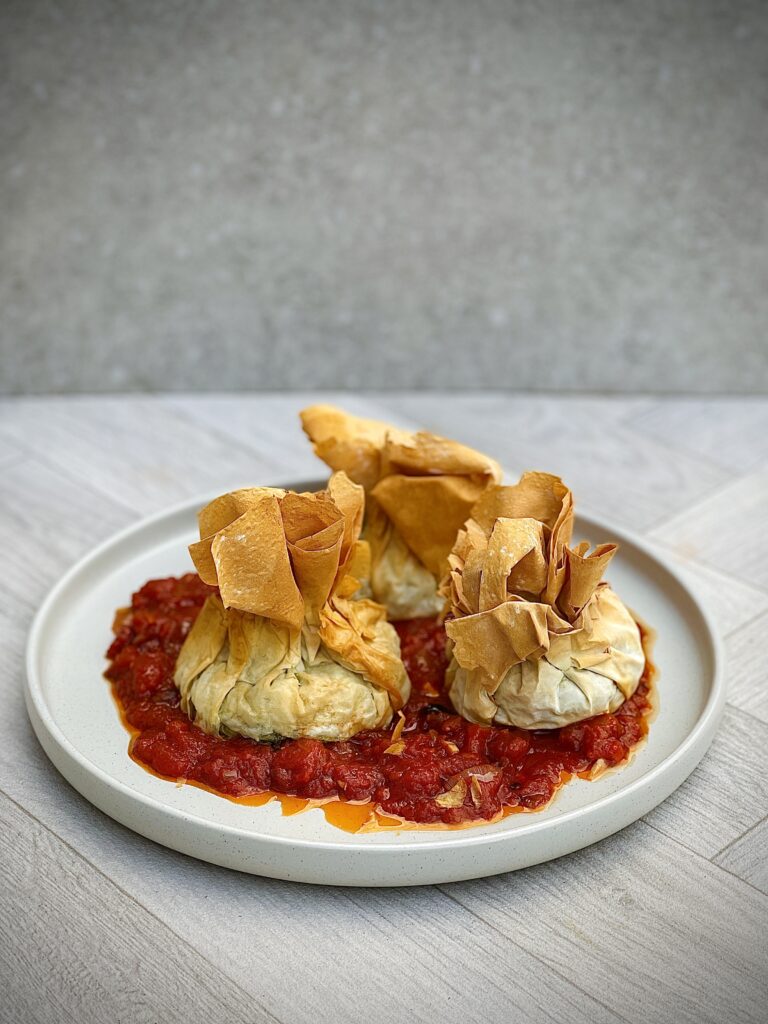 Third stop – Mexico – Crispy Sardine Croquette Tacos
Theo says: "Incredibly moreish and packed with flavour. The secret is to make the croquettes small so they cook through in the pan and give a nice crunch!"
Canned sardines and tinned new potatoes are mashed together to make scrumptious croquettes that work equally well in a taco or as part of wider Mexican-Spanish tapas menu.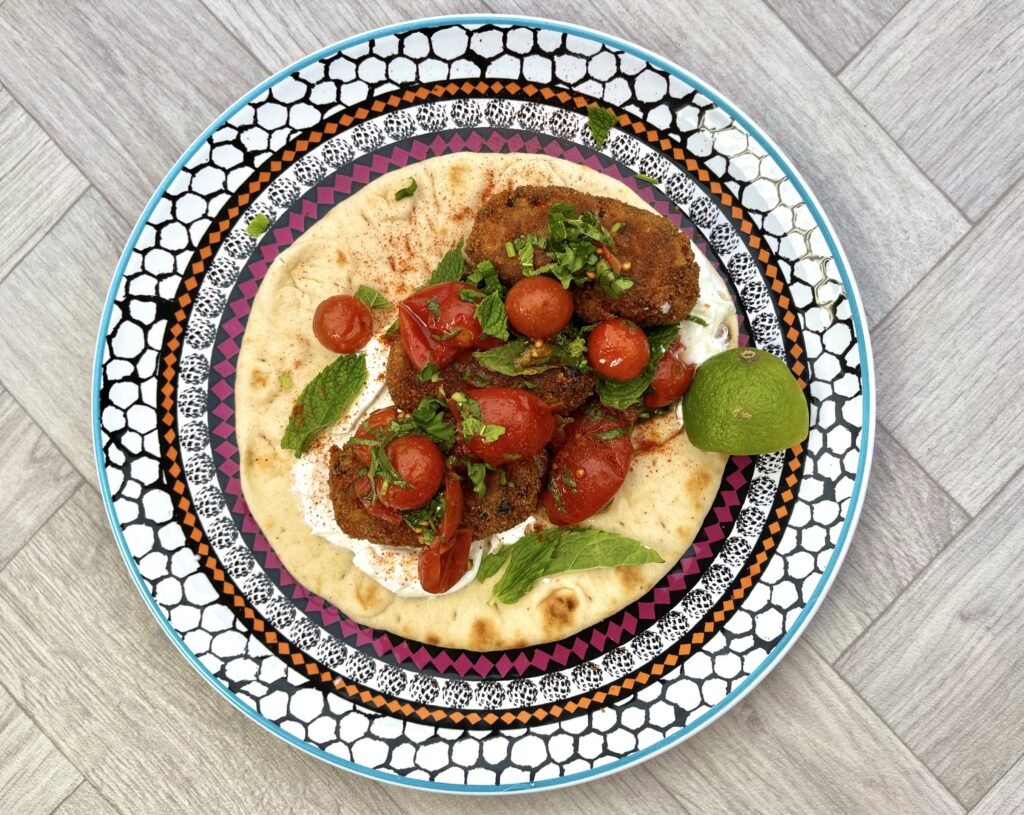 Final stop – the Caribbean – Crab and Mango Ceviche
"Vibrant and refreshing canned crab and mango ceviche; the perfect summer recipe; total simplicity yet delicious!" adds Theo.
This dish makes a perfect light lunch option or would also work well as a starter at the beginning of a globetrotting feast!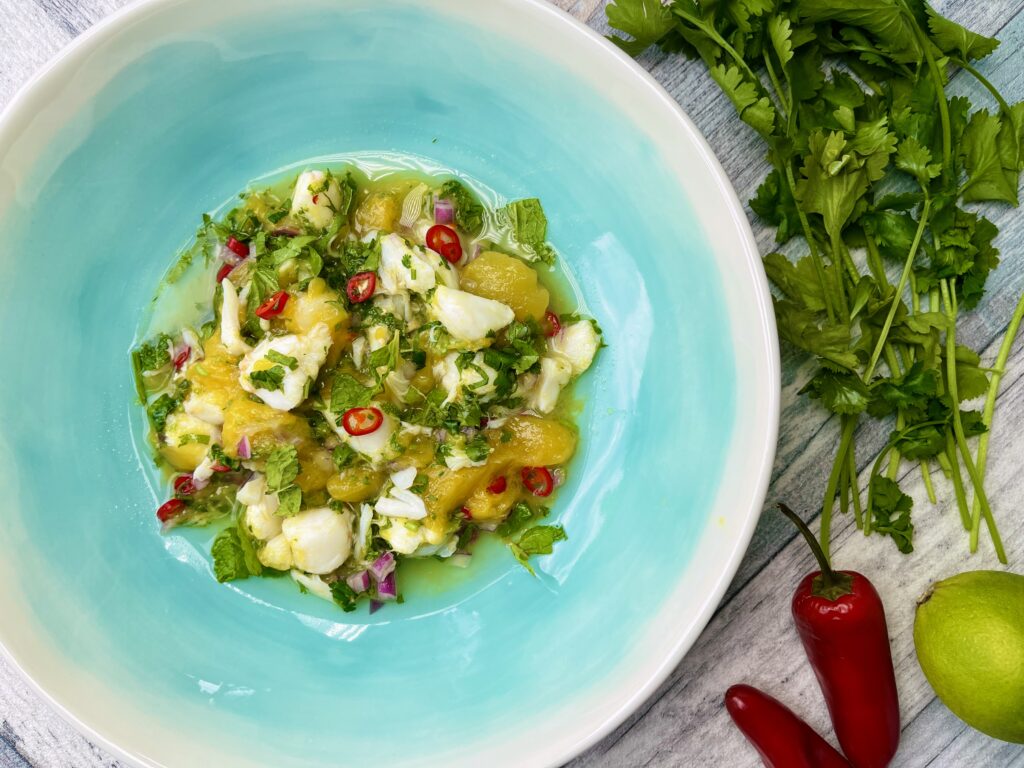 Find the full recipes here: https://www.cannedfood.co.uk/recipes/ and follow Theo on Instagram here: https://www.instagram.com/theocooks/