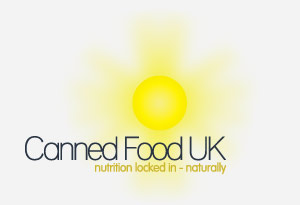 Canned Food UK is an organisation that promotes the benefits of canned food. Its members include companies who produce material for cans and make metal cans, to the distribution and manufacture of canned food products.
Canned foods are nutritious and healthy and, alongside fresh, frozen and chilled, can provide you with a balanced, healthy diet. Canned fruit and vegetables can also provide you with your 5-A-DAY.
Cans are great value, convenient and versatile to use straight off the shelf as an ingredient for a meal or a quick snack.
Metal cans are good for the environment – they can be recycled again and again to make new cans or other metal goods like fridges and cars.
We work closely with various celebrity chefs, broadcasters, nutritionists, dietitians and in partnership with a variety of organisations.
You will find lots of recipes and very useful information about health and nutrition facts to download or available on request.
info@cannedfood.co.uk

Canned Food UK
2nd Floor, 67 Newhall Street
Birmingham
B3 1NQ

0800 24 33 64